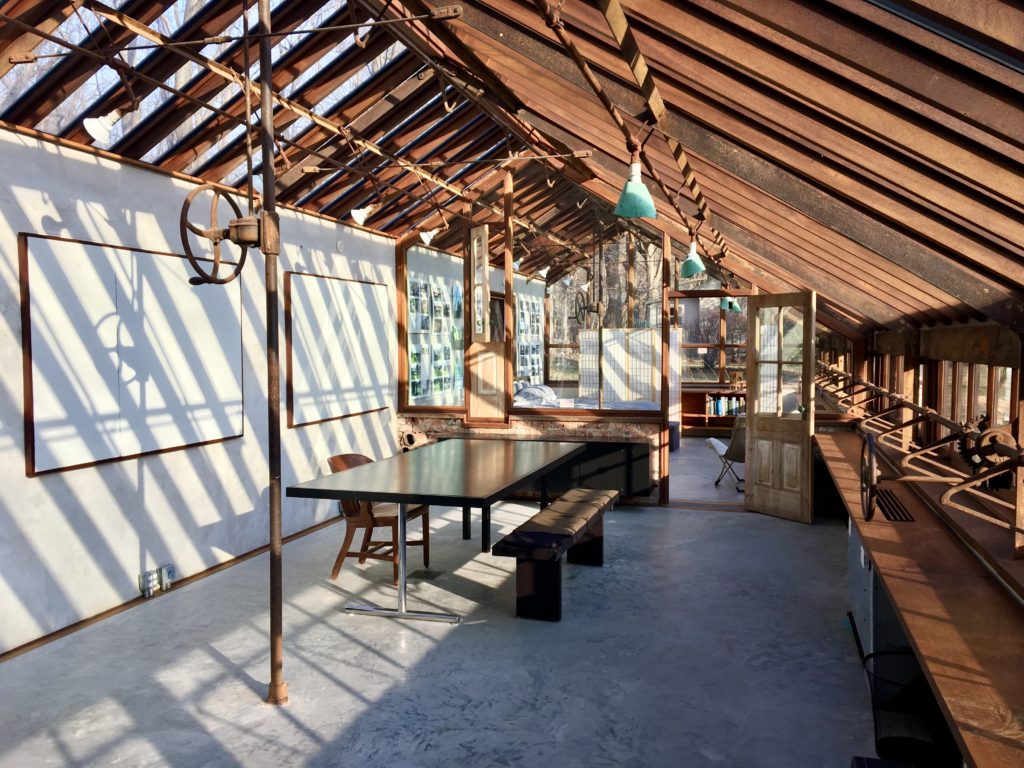 Pop Up Studio
Now Thru November 2020.
Inspiring writing and recording space in a converted greenhouse in Garrison, New York. Gear includes UA Apollo Interfaces, Protools, Logic Pro, New and Vintage Mics: Neumann, Audio Technica, Sennheiser, Shure; Genelec Monitors, UA Plugins, Waves, Soundtoys, Altiverb.
Recording & Production Credits
From Writing & Recording Thru Mixing & Mastering.
Credits include Nathaniel Rateliff, Thao & The Get Down Stay Down, Martha Wainwright, Dawn Landes, Jim Campilongo, Laura Cantrell, Sex Mob, and Catherine Russell. I also teach music mixing and production at the Feirstein Graduate School of Cinema in NYC. A few highlights
(Spotify Playlist)
:
Nathaniel Rateliff and The Wheel "Are You Sleeping" (M, co-P), Davis Kathriner & Laura Cantrell "Breakfast Table" (M, Mu, P, co-R, co-W), Dawn Landes "Lifeline" (M, co-P, co-R), Thao & The Get Down Stay Down "Old Lady" (M, co-P), Martha Wainwright and Jim Campilongo "P.O.V. Waltz" (M, co-P, co-R), Kelli Rae Powell "Please Do Not Go" (M, P, co-R), Davis Kathriner "All My Time" (M, Mu, P, co-R, W), Wagon "Anniversary March" (M, Mu, co-P, co-R), Sex Mob and Catherine Russell "Poli High" (M, co-R)
M = mixed
Mu = musician
Mas = mastering
P = produced
R = recorded
W = writer
contact: hello@amanorecordings.com